Focused on Delivering Top Tier Solutions
BEARCloud offers best-in-class bespoke IT solutions to give your business the cloud, hybrid cloud, or IT infrastructure support it needs to take the next step forward. BEARCloud helps transform your business to better plan, design, implement, secure, staff and support your IT infrastructure and make you more efficient and profitable.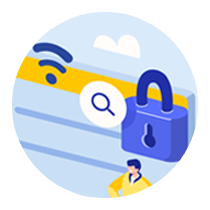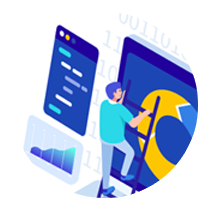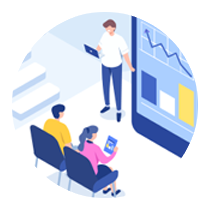 Cloud Services
BEARCloud provides professional and managed services that accelerate and support your cloud journey regardless of your current cloud maturity. Whether you are in the early stages of cloud adoption and need thought leadership on choosing the right cloud vendor, supporting products and establishing a well architected framework while leveraging security and governance best practices or you have a mature multi-cloud hybrid estate and need assistance with your next cloud initiative, BEARCloud can be your trusted partner.
COVID-19 has required organizations to accelerate their digital transformation and embrace cloud and hybrid cloud technologies. Remote work, business continuity, security and cloud migrations are top of mind for many in these challenging times. BEARCloud has solutions and services that can ensure you reach your desired business outcomes in this new challenging environment as you look to respond to the impact, begin to recover as business returns, and reimagine the future state of your organization.
Reach out to BEARCloud today and let us partner with you on a successful cloud journey!
Managed Services
Building, operating and maintaining your IT environment can be expensive and complex. The use of internal resources can distract from core business initiatives. BEARCloud's services enable organizations to focus on strategic projects, emerging technologies, and provides an IT environment that is more flexible, scalable and responsive to changing needs.
Staffed by skilled technicians, BEARCloud's Managed Services relieves the burden by internally managing existing infrastructure and offering 24×7 monitoring, diagnosis, remediation, administration, management and the expertise to support assets across the entire organization. This service provides our customers with flexible coverages, a predictable budget, increased availability, robust security, and proactive incident identification with a faster mean-time-to-repair.
BEARCloud's Managed Services' flexible approach focuses on what best fits customer needs including supporting the following environments:
Cloud/Multi-Cloud
Collaboration
Internet of Things (IoT)
Security
Network Infrastructure
Compute & Storage
Lifecycle Management (operate and optimize)
Operational Technology Environments
Regularly Scheduled Onsite Engineer
Professional Services
Whether you're researching, designing or planning to implement a complex solution, BEARCloud can engage with your team to collaborate and help simplify the journey. We help customers operationalize their IT environments with cost effective and supportable methodologies, specializing in architecting and integrating IT solutions that result in positive business outcomes.
BEARCloud Professional Services guides you through the entire discovery, design, integration and implementation process with our unmatched technical expertise. We architect the solution that is right for your business and deliver to meet your timeline. We partner with the top manufacturers and emerging technology vendors to deliver fully integrated, fully tested and securely implemented solutions to achieve your business outcomes. Customer satisfaction is our top priority.